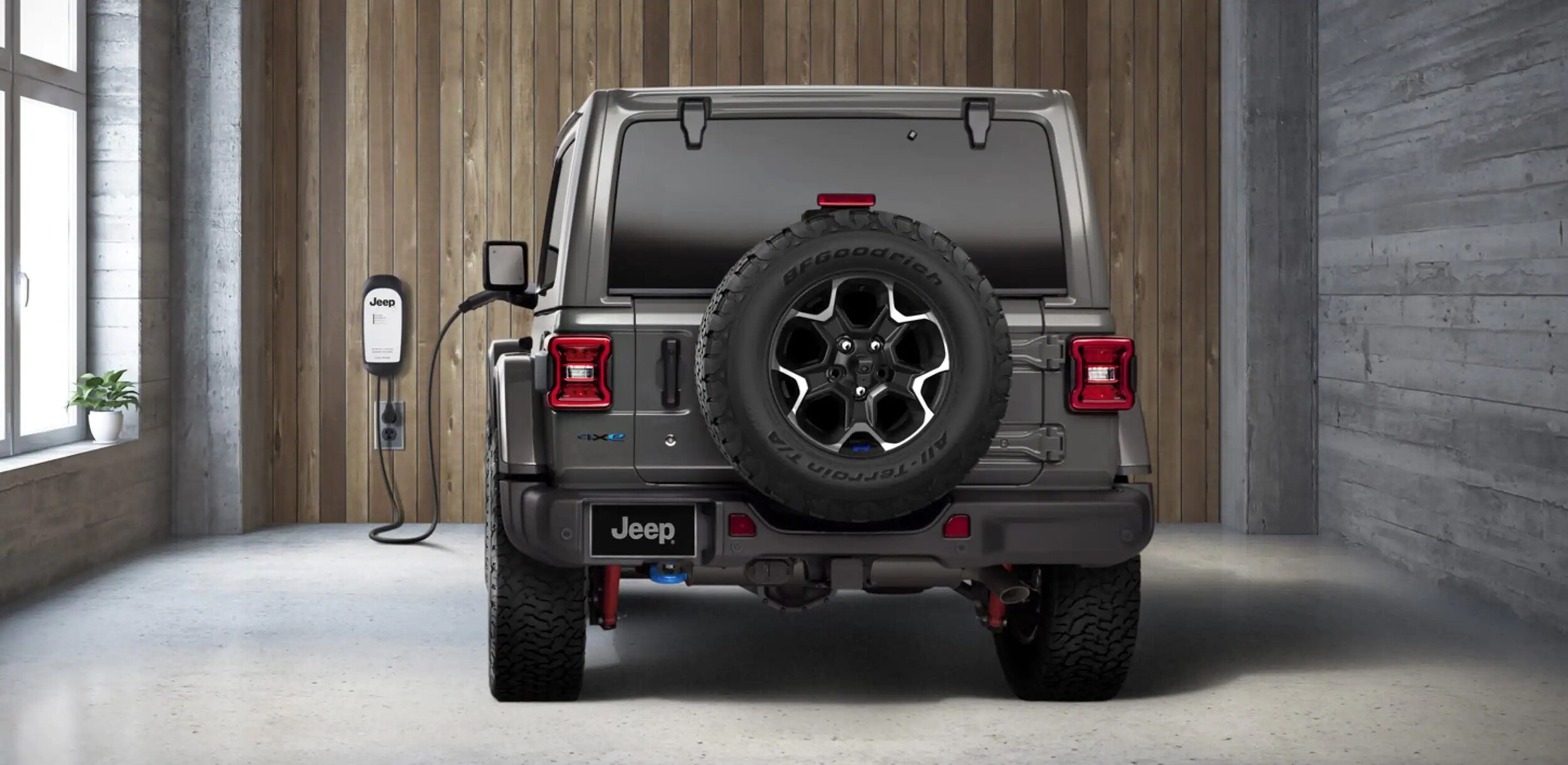 At the New York International Auto Show, viewers were impressed with the newest version of Camp Jeep. The American manufacturer has brought its off-road experience to the event a total of 16 times. At Camp Jeep, attendees can watch and even ride with driving specialists, who exhibit the new Jeep models' off-road capabilities, demonstrating the vehicles' testing and safety. These events include a steep 28 foot, 45 degree ramp called Jeep Mountain and a stair climb that shows off the new models' suspension. All told, Camp Jeep has more than 20,000 square feet of off-road simulations. New this year, Camp Jeep shows off the abilities of new hybrid vehicles as well. The Wrangler Rubicon 4xe produces 375 horsepower and 470 pound-feet of torque from both a gasoline engine and electric motor that helps it easily scamper up the steep ramps of Camp Jeep without the roar of a traditional engine.
The Wrangler Rubicon 4xe has 3 modes, electric, where it relies on its 135 hp electric motor, with only occasional assistance from the gas engine. In Hybrid mode, the default, the Rubicon uses the electric motor as a supplement to increase mileage and range. Lastly, in eSave, the electric motor is turned off and the car uses only the engine, saving the battery for later use. All of these features amount to a 5.5 0-60 time and mileage of 49 MPGe. Truly, with the new plug-in hybrid Jeeps, you can have it all: comfort, performance, and efficiency.

Jeep's gas models also excelled at the challenges. The new Wrangler Rubicon 392 showed off its performance upgrades here too. Its 6.4 L HEMI V8 produces 470 horsepower, 470 pound-feet of torque, and can reach 60 mph in just 4 seconds.
This fantastic performance was on full display at Camp Jeep, where the Rubicon 392's four wheel drive makes short work of the uneven surface and lack of traction. All of the challenges at Camp Jeep simulated the same safety testing that all Jeeps go through to make sure they are ready for the road — and off it too.