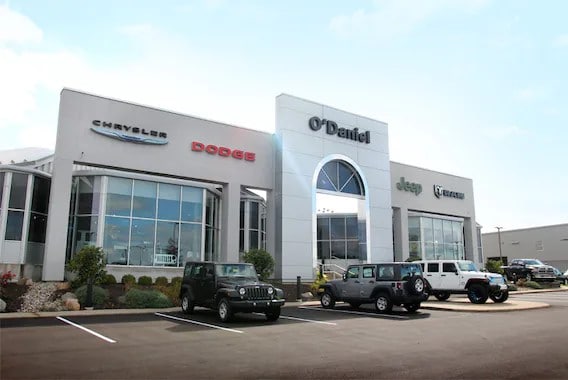 One of Indiana's premier auto dealer groups, O'Daniel Automotive Group, has been recognized yet again for outstanding service at its CDJR (Chrysler Dodge Jeep Ram) location, with this specific dealer winning Indiana Dealer of the Year. The prestigious award is granted by the website DealerRater, which allows customers to evaluate dealers through online reviews and other metrics.
As some of the top domestic American automakers, Chrysler Dodge Jeep Ram have a legacy of building quality vehicles. Given this reputation, it is only fitting that their dealers provide a buying, selling, and repair experience comparable to the cars themselves. O'Daniel Auto has done an admirable job of this. The Fort Wayne car dealer has been recognized as the top CDJR dealer in Indiana. Impressively, this isn't O'Daniel's only location to win the Top Indiana Dealer Award. All of their locations, including Ford, Mazda, Porsche, and Audi in addition to CDJR won the same distinction.
In order to decide which dealership receives this prestigious award, DealerRater evaluates them on a series of rigorous criteria, including their rating on the website (rated out of 5 stars) and the total number of reviews. Competitive entrants must have at least a 4.0/5.0 rating, a total of 25 reviews on DealerRater's platform, and have received all positive reviews for all the quarters of the previous year. By clearing all these criteria, as well as beating out a number of other solid contenders, Chrysler Dodge Jeep Ram of Fort Wayne has proven itself to be the top dealer for these makes in Indiana.
Reviews indicated that the dealership performed well in categories including customer service, quality of work, friendliness, pricing, and overall experience. These are all vital qualities customers look for in a car dealer, and performing strongly here indicates O'Daniel CDJR's commitment to quality service.
For CDJR customers around Fort Wayne, there is no better place to take your business than the O'Daniel Group!