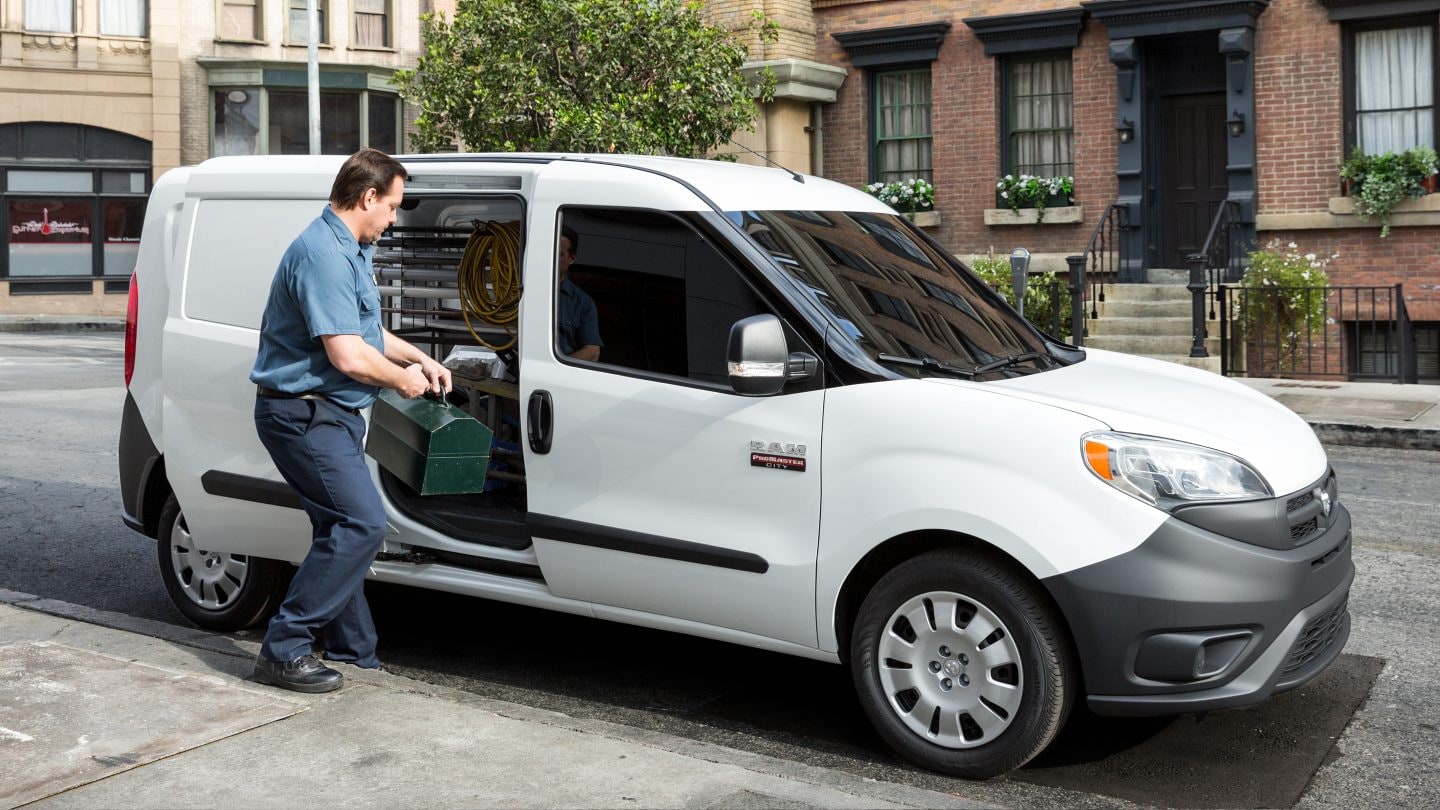 By Jacob Stubbs
Do you own a business that requires transporting large quantities but need a vehicle that's less of a hassle than a large cargo hauler? Then the 2017 Ram ProMaster City was designed for you! Known around the world as the Fiat Doblò, the Ram ProMaster City was designed as a cargo van that can maneuver easily throughout a city. This van provides a variety of features that make it appealing to a wide range of customers.
A few features have been added to the Ram ProMaster City for 2017. It now includes reflectors added to the lower inside portion of the rear doors for improved visibility, a new top gas mileage rating of 29 mpg highway, and an illuminated shifter for better night visibility.
The 2017 Ram ProMaster City is considered Best-in-Class for Cargo Capacity, Best-in-Class for Highway Fuel Efficiency, and Best-in-Class for Payload. Furthermore, Green Car Journal named it the 2017 Commercial Green Car of the Year.
In contrast to the performance you'll experience in a large cargo van, an easy, agile ride awaits those who purchase the Ram ProMaster City. The vehicle's ride is smooth and controlled like a small crossover, which makes it perfect for urban travel. This vehicle's 2.4 liter 4-cylinder engine delivers 178 horsepower and 174 pound-feet of torque.
The 9-speed automatic transmission this vehicle has is equipped with Electronic Range Select, which is an electromechanical gear selection system that gives you complete control of the transmission.
When compared to its competitors, the Ram ProMaster City is superior in multiple ways. With its 178 horsepower engine, it's more powerful than the Nissan NV200. It also has more cargo space than the NV200, the Chevrolet City, and the wheelbase version of the Ford Transit Connect.
This vehicle is available in two body styles: the ProMaster City Tradesman, a cargo van, and the ProMaster City Wagon, a passenger model. The cargo van has a capacity of 131.7 cubic feet, and has a cargo width of 48.4 inches between wheel wells. This body style has two seats in front. The passenger model has seating for five people. Both models have two available trims: Tradesman and SLT.
Whether you choose the cargo van or the passenger model, the 2017 Ram ProMaster City will satisfy all of your transporting needs.