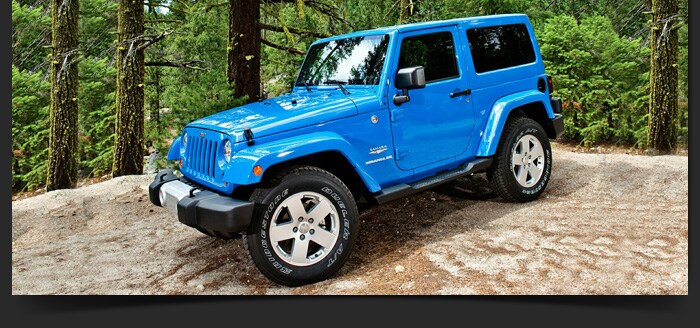 New Inventory  |  Used Inventory  |  View Incentives  |  Contact Us
Wrangler Unlimited New Inventory  |  Wrangler Unlimited Used Inventory


The Jeep Wrangler


Jeep, named "four wheeler of the year," has outdone themselves once again. Summer never felt so good with the Jeep Wrangler. Completely redesigned and ready, a tough legend has been born this season. 

This model will follow the popular trend of the market, an increase in the use of lightweight materials. Improving aerodynamics while maintaining its classic shape, this Wrangler has distinct off-road capabilities that are sure to make you jump out of your seat and into a Jeep.

The Jeep Wrangler is pretty much unstoppable in off-road situations, especially in Rubicon guise, thanks to its specialized hardware. The Jeep Wrangler Unlimited 4 Door isn't as maneuverable on tight trails as the 2 door model, but it's roomier interior means you can carry more gear. Jeep Wranglers come with a 3.8L V6 engine capable of 202 HP and 237 lbs-ft of torque. The V6 is connected to a standard 6 speed manual transmission or an optional 4 speed automatic. Most models are 4WD, though a rear-drive version of the Jeep Wrangler Unlimited is available.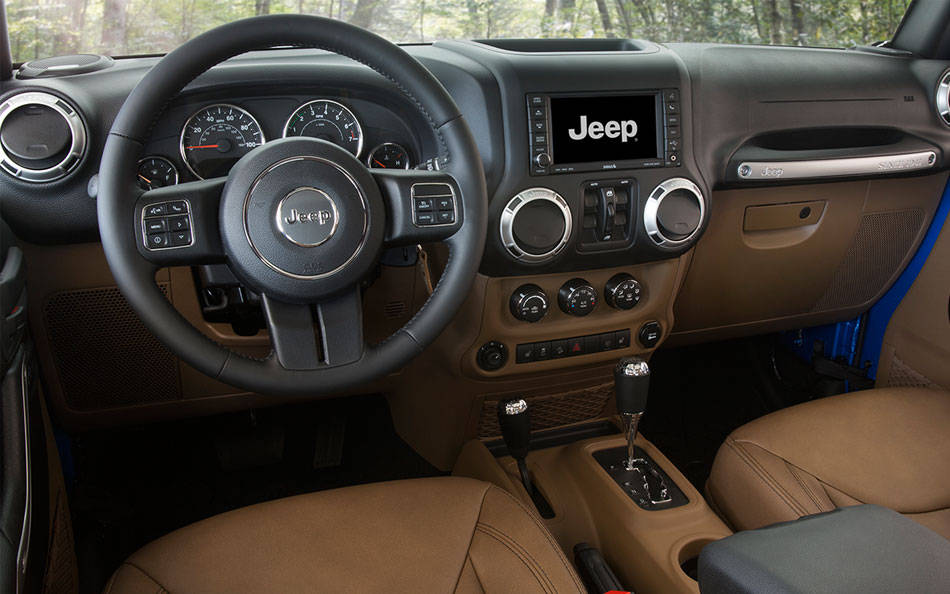 Power
Jeep isn't lying when they say that "adventure is fueled by the power within." Available in both a two door and four door option, the boxy exterior is only part of its charm. Under the hood and available in the basic version is a 3.6-liter V6 engine. With about 17 mpg in city driving and 21 mpg highway driving, this beast produces 285 hp and 260 foot-pound of torque.
A rugged yet refined interior, this model Is loaded with a convertible hard-top, a 66-watt audio system with 6 speakers and a single-CD player, upgraded air conditioning, satellite radio and improved sound insulation. It even comes equipped with tow hooks in the front and rear. Speaking of towing, the basic model can tow up to 2,000 pounds of trailer when properly equipped.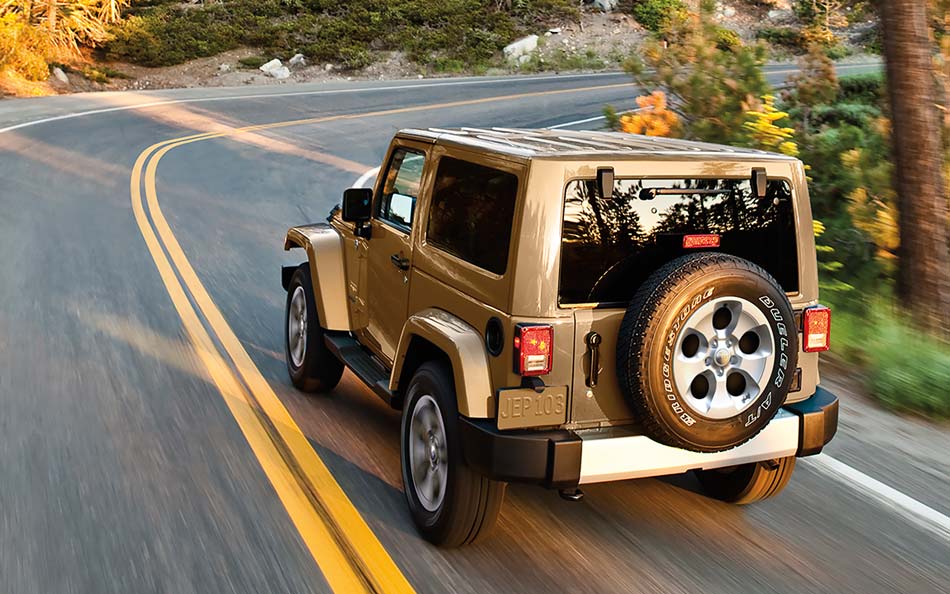 This trendy model is the way to go if you prefer to go off-roading in style. On the interior, steering wheel, center stack controls and sensors have been updated to give the dashboard a new look. Cargo compartments were added, and there is even a storage compartment that may be locked if desired. Reassuringly safe and secure, the Jeep Wrangler comes equipped with hill start assist, hill descent control, and remote keyless entry.
Jeep knows how to take care of its fans. Available in this lineup are five special edition models including: The Jeep Wrangler Dragon, the Jeep Wrangler Willys Wheeler Edition, and the Jeep Wrangler Polar. With nine color choices, this Jeep is capable at every level and authentic to the core.