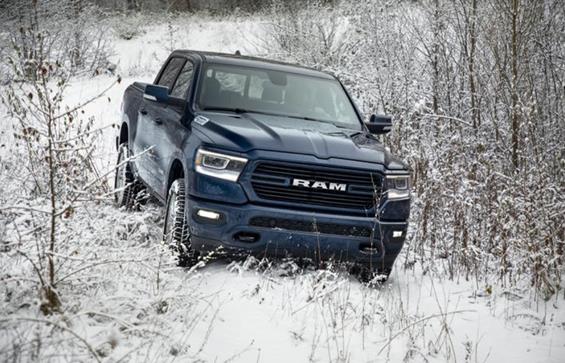 After decades worth of hard work dedicated to producing the best vehicles possible, two Ram Trucks are being awarded for their industry-leading tech, high-quality driving experience, and extreme performance. The Ram 2500 was awarded as the Best of What's New in Popular Science's most-read December edition. Every year, Popular Science reviews products and innovations and chooses the top 100 winners across 11 categories to determine the defining products and services of the upcoming year.
The Ram 2500 Heavy Duty is equipped with a towing capacity of 35,100 pounds and a payload capacity of 7,680 pounds. These are just a couple of the numerous qualifications that have entitled the Ram 2500 to this award. The unique blend of tech present is what allows this truck to be tough yet sophisticated. With a Uconnect 12-inch touchscreen option available, in addition to SiriusXM's new personalized stations powered by Pandora, Ram Trucks are breaking boundaries with personalization opportunities found nowhere else.
The Ram 1500 was also recognized this year as the 2020 Top Rated Truck, according to Edmunds. With an all-new 3.0-liter V-6 EcoDiesel engine, this truck has an enormous fuel range with over 1,000 miles between fill-ups. It, without a doubt, leads the half-ton pickup truck segment and leads all trucks in fuel range. More torque improved towing, and impressive fuel economy all makes the Ram 1500 the best pickup on the market. Additionally, this truck sports minimized noise, vibration, and harshness (NVH), while horsepower, torque, and driving range are all maximized to offer the best driving experience possible.
Ram Truck as a brand has continued with forward-thinking innovations to its product line, making it the most-awarded light-duty truck in America. Not to mention, Ram Truck has the highest owner loyalty of any half-ton pickup and the highest percentage of pickups still on the road.
With extreme performance and great towing capabilities, there is next to nothing these trucks can't do for you. Ram Trucks get families where they need to go. Take a step forward with breakthrough technology and industry-leading personalization found in Ram Trucks.