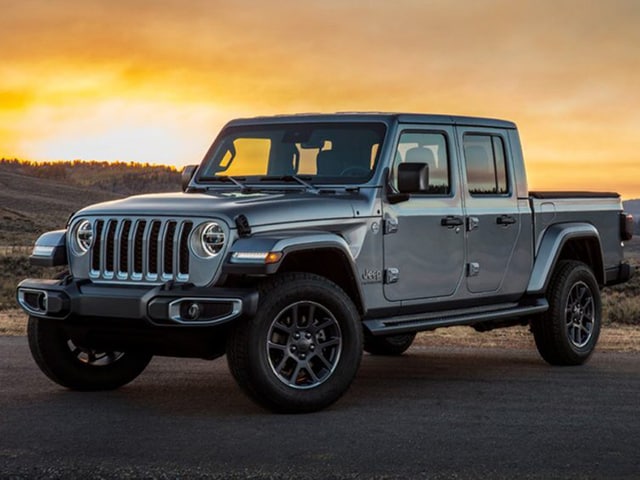 What does it take to win truck of the year? It should come as no surprise it takes time and consistency. Since the early 90s, Jeep has spent decades of careful planning, designing and conceptualizing for their first pickup truck in almost three decades. An announcement last month proves that the brand got it right with the newest member of the Jeep family—the Jeep Gladiator.

The Toledo-built Gladiator was recognized for its accomplishments as the 2020 North American Truck of the Year at a news conference at the TCF Center in Detroit.

This marks the 26th year of the awards, and the Gladiator, made at the Toledo Assembly Complex, captured the title in its very first year of production—truly an amazing feat! The much-coveted award was decided by 50 automotive journalists from the United States and Canada.

These awards are unique and independent from outside influences because instead of being given by a single website, publication, radio or television station, they are evaluated and chosen by a jury of automotive journalists representing diverse media outlets from Canada and the United States.

Jurors assess the finalists based on several factors including innovation, segment leadership, safety, design, overall driver satisfaction, as well as handling, and value for price. The evaluation and selection process, which started in June 2019 by determining a list of eligible vehicles and includes three rounds of voting.

The Gladiator is fortified with unique features never before seen on a Jeep, including a removable Bluetooth speaker and an off-road camera that shows what's in front of the truck onto the radio screen—a convenience not to be underestimated when traveling off road.

Like its Wrangler sibling, the Gladiator also has removable doors, a fold-down windshield, and removable roof. All versions of this model are 4x4, with industry-leading crawl ratios for traversing rough terrain and the ability to traverse through up to 30 inches of water.

Jeep Gladiator Brand Manager Brandon Girmus explained that the formula for the Gladiator was to build a true pickup truck with all the characteristics of a Jeep.

"We like to say Gladiator is a hundred percent truck, a hundred percent Jeep," Girmus elaborated. Designers were able to take the best features of the Jeep models, such as the iconic design, open-air freedom, and of course the famous off-road capability, and then add traditional "real truck" features. The Gladiator can tow a best in class 7,650 pounds and can also haul a best in class 1700 pounds—no light task!
It is clear from the award that Jeep was able to lock down a winning formula and has achieved a truly deserving honor. Congratulations, Gladiator!