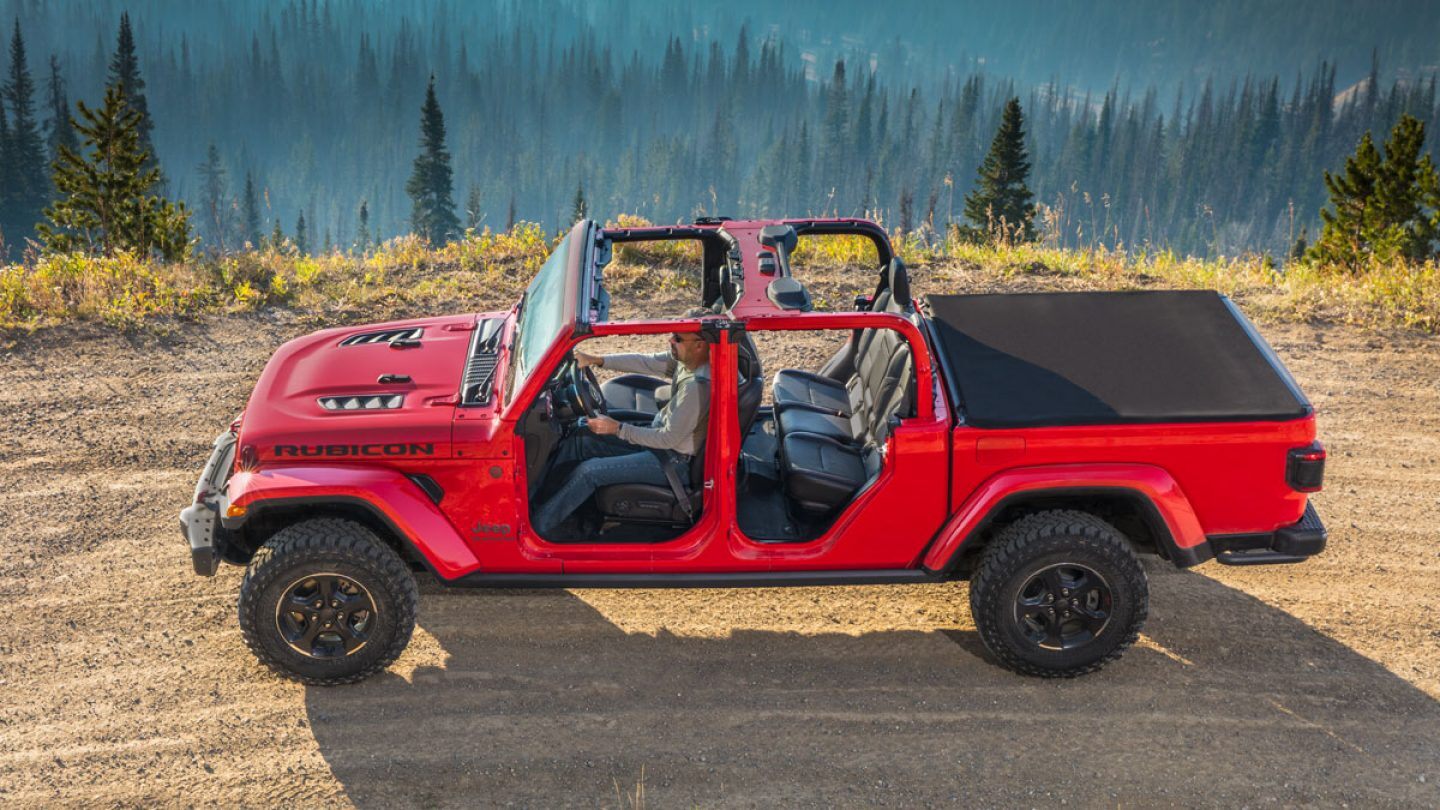 Adventure – that's most likely the first word to pop into mind with a glimpse of the Jeep Gladiator's rugged exterior. You'll never find another pickup truck quite like this one that offers open-air freedom with its easy-to-remove doors and roofs.
It's no wonder why the Jeep Gladiator has already become a crowd favorite in its first year of availability, 2020. It has been named one of Autotrader's 10 Best Car Interiors Under $50,000 and one of Wards 10 Best Interiors for 2019.

Brian Moody, the Executive Editor of Autotrader said the Jeep Gladiator is a standout because, "The Jeep's interior is purpose-driven and is the perfect assist to whatever task is at hand – it looks cool and effectively mimics the tough, functional exterior while remaining authentic to all we expect from Jeep."

The Gladiator features satisfyingly high-end interior materials in the form of rubberized controls, metal-plated accents, and a soft-touch dashboard. It also boasts cloth or leather-contoured seats that have adjustable bolster and lumbar support to ensure comfort for on or off-road drives.

Another feature that has stolen much attention is the Gladiator's all-new rear seats.
Tom Murphy, WardsAuto Managing Editor highlighted how the all-new rear seats offer different solutions in terms of storage. The seats can be folded down for storage behind while the seat bottoms can be lifted for storage below. Not to mention that the storage bins are lockable as well. This is helpful in making sure valuables are safe if you want to remove the doors and roof.

The Gladiator also features thoughtful tech that like media charging and connectivity ports, climate and volume control knobs, and engine stop-start (ESS) control which are all easily within reach of the front-seat occupants.


The Jeep Gladiator is adventure-ready, stylish, and functional. It offers all that you want, need, and deserve for your next big adventure.
But it's not only the exterior that feels superb. It's interior provides a feeling of authentic style, comfort, and functionality.