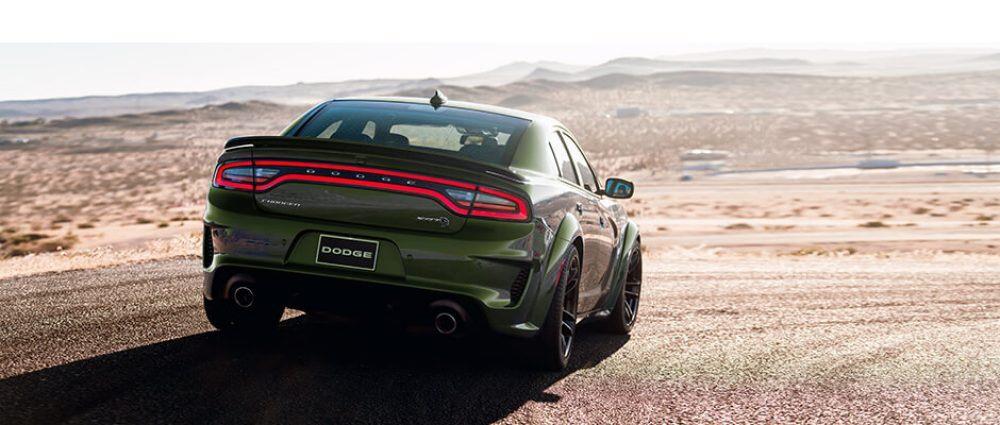 Kelley Blue Book is recognizing Fiat Chrysler Automobile's performance brand once again in its 2020 Brand Image Awards. The Dodge brand was named the Best Car Styling Brand for the second consecutive year—no small feat! The award categories cover luxury, non-luxury, and truck shoppers, and they are based on annual new-car buyer perception data.

The Kelley Blue Book Brand Image Awards are based on consumer automotive perception data from KBB's Brand Watch study. Essentially, Brand Watch is a model perception tracking study that taps into 12,000+ in-market new-vehicle shoppers annually on KBB.com. The online brand offers insight into how shoppers perceive various brands through its comprehensive study which analyzes brand/model familiarity and loyalty among new-car shoppers in addition to the various factors driving consumers' purchase decisions.

According to MaritzCX, "New Vehicle Customer Study: October 2018 – September 2019," some of the top purchase reasons for Dodge vehicles include overall exterior styling, overall power and acceleration, and an overarching "fun to drive" feeling when behind the wheel.

Dodge delivers the industry's most powerful and capable muscle car lineup for 2020. It has expanded its high-performance Charger models by adding a Widebody Package to America's four-door muscle car. This package improves the aggressive and planted stance of this vehicle lineup by adding 3.5 inches of body width through new integrated fender flares.

Additionally, the 2020 Dodge Durango SRT is the fastest, most powerful, and most capable American three-row SUV. Powered by the proven 392-cubic-inch HEMI V-8 engine, delivering 475 horsepower and 470 lb.-ft. of torque, this is a feat like no other. With a best-in-class towing capability of 8,700 pounds, the Durango SRT outhauls every three-row full-size SUV on the road.

Not to mention, the 2020 Dodge Challenger SRT Hellcat Redeye reigns over this industry as the most powerful and fastest mass-produced sedan in the world.

The Dodge brand has been impacting the automotive industry for over a century, proudly offering a complete lineup of performance vehicles, each equipped with unique and unbeatable strengths. With countless best-in-class and unbeatable features, it is nearly impossible to predict what the future holds for this intelligent and innovative brand. There is no doubt the Dodge brand has a deserving product line to back up its second consecutive win of the KBB Image Award.