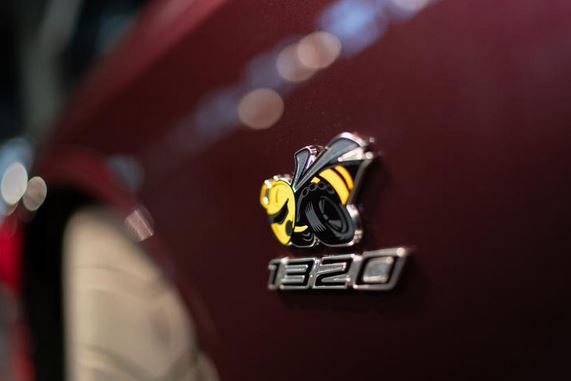 Exciting news for all speed

aficionados!

Dodge is increasing their attempts to promote the accomplishments of performance enthusiasts competing in authorized quarter-mile drag races by announcing their all-new 1320 Club. This past October, Dodge announced their 1320 Club at the Specialty Equipment Market Association, which gives members a chance to show off their gratification from their official drag performances, compete with other racers, while also challenging themselves in order to receive a top spot on either the Stock or Modified 1320 Club Leaderboard. The 1320 Club can be located on Dodge's digital content center for racing and car enthusiasts,
Dodge Garage.
"The 1320 Club provides our Dodge brand enthusiasts with an exclusive online destination to record and share their official quarter-mile achievements within the drag racing community," the Head of Passenger Car Brands – Dodge, SRT, Chrysler and FIAT, FCA – North America, Steve Beahm revealed. "With more Dodge brand enthusiasts than ever wanting to be part of our 'brotherhood of muscle,' the addition of the 1320 Club to the Dodge Garage further expands the ultimate digital content hub where muscle car and race enthusiasts can find the latest on all things Dodge, SRT and Mopar."
There are only a few requirements for joining this new club. The 1320 Club is open to all U.S. and Canadian owners of late model Dodge Challengers (2008-current) and Chargers as well (2006-current).
Each member will have the opportunity to make a public profile in which other members can view showing their vehicles, complete the safe racing pledge, comment on racer entries, submit time slips for analysis and approval, discover the next drag strip to defeat, and observe the most recent racing news articles and earn digital accomplishment badges.
Members will also be able to show off their achievement badges by purchasing decals to display on their vehicles. The badges and decals will be made in two available options-gray for Stock or red for Modified. The following badges that can be earned are:
Quarter mile ET // Ranging from 8.0 to 13.9

0-60 ft. time // Ranging from 1.4 to 2.0

Top speed // Ranging from 105 to 170
Performance enthusiasts finally get their time to shine by signing up for this club. Not only do members get a decal to display proudly on their vehicle, but they also get an exclusive 1320 Club hat as well. Now the only question is, when will you join the club?