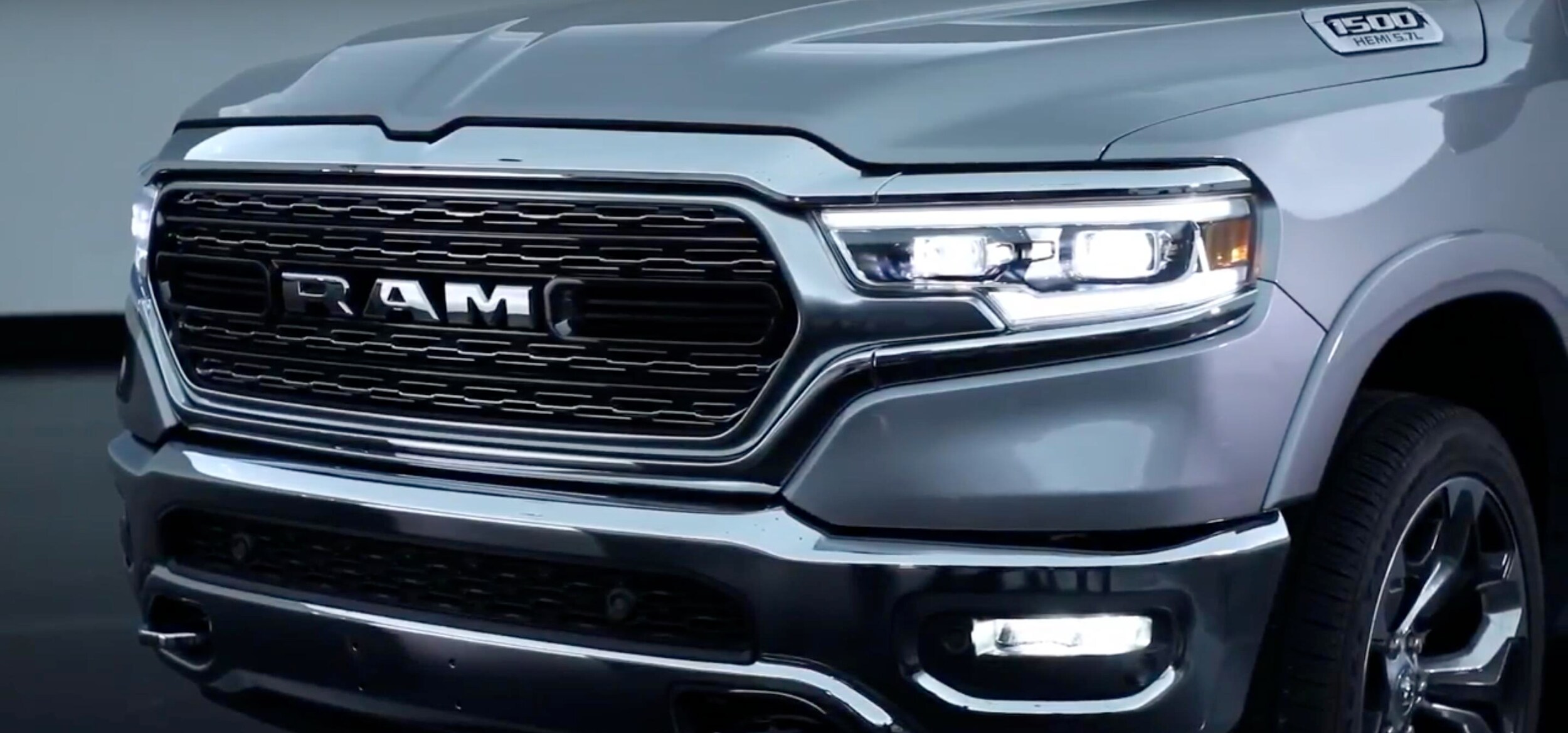 When we think of a "Truck" we think: durability, tough, and reliable. With the brand new 2019 Ram 1500 we see a new side to the words Truck and Luxury. The 1500 has been given a new luxury feel that is fit for royalty. The entire interior has been filled with leather, real wood, and quality craftsmanship. With 100% full grain leather, maximum comfort is guaranteed.
The 1500 includes a recently updated 19 speaker sound system by Harman Kardon, and a 12 inch screen that maintains control over the air ventilation system, radio, navigation and more. There's enough room on the screen where you can split two apps such as navigation and climate control.
Ram has given the new 1500 many improvements from interior to exterior all to ensure that this vehicle is better than ever before. Ram has made the entire truck more aerodynamic by making the body about 225 lbs lighter than before, fog lights have shifted down to the lower part of the bumper, and adjustable air ride suspensions make bumps a breeze.
The exterior improvements include an extended cab that has been stretched four inches for plenty of leg room. Another upgrade includes two front towing hooks for maximum towing power. Let's not forget about new power folding side steps so that everyone has the ability to step into the truck more comfortably. The 1500 also includes forward and back facing cameras to make sure you don't miss a thing.
To make your life even easier, the key fob contains a Remote Start so you can start your truck from almost anywhere. No more waiting for your AC or heat to kick in! You can also unlock the door with your fob in hand has you have your hand on the door handle without pressing any buttons!
Under the hood of the all new 2019 Ram 1500 is a 5.7L Hemi V8, which provides an 8 Speed Automatic Transmission, 395 HP, 5700 RPM, and can pull 410 lb-ft.
The creators at Ram have put their heart and soul into making a luxurious truck personally designed with the working man or woman in mind.
Interior video:
https://www.youtube.com/watch?v=7mF07opweVM
Lighting video:
https://www.youtube.com/watch?time_continue=66&v=9k1WIdILfkM