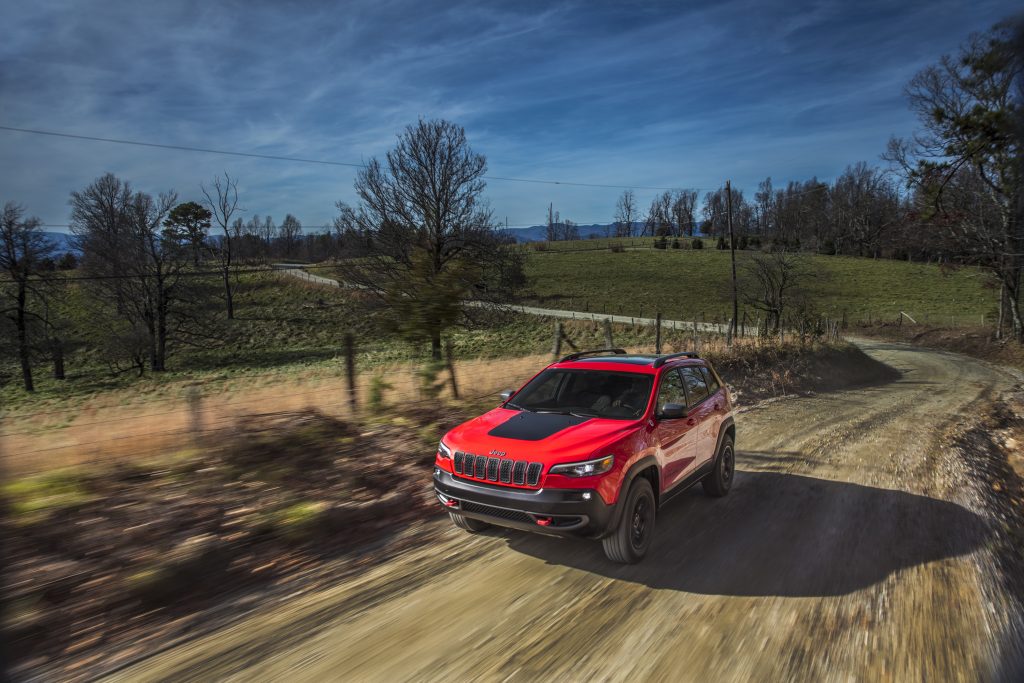 When you see the seven prong grill you know without a doubt it's one of the most popular American Made brands — it's a Jeep. The new 2019 Jeep Cherokee still carries the recognizable features of the Jeep brand, but in a fresh new way. The redesigned front and back have been made to weigh less which in turn gives you better gas mileage. With 19 inch wheels, the largest wheels to be put on the Cherokee, you can still go on many off-roading adventures with the whole family.

The exterior has been given a modern new look, the hood has been curved further, eliminating any sharp points for maximum aerodynamics, allowing for a smoother ride. One of the most noticeable new features is how the hood is connected to the seven prong grill.

Not only has the outside been given a more modern look but the interior has also been given an update. Including apps like Apple CarPlay and Android Auto to the entertainment system, a new seat design for maximum comfort, and a larger back area for holding anything and everything your heart desires.

With over a 15 gallon tank, and four wheel drive within this compact SUV you can take your family on adventures or go for a joy ride. If you decide to get the tow package you can haul up to 4500 pounds worth of towing, so you can take all your heavy lake accessories with you!

Jeep has given us three options for the engine under the hood. The first 2.4L I4 provides 180 HP and 171 lb-ft, the second 3.2L V6 which provides 271 HP and 239 lb-ft, and last but not least 2.0L Turbo I4 which provides 270 HP and 295 lb-ft which produces lower RPM than the V6.
Overall the 2019 Jeep Cherokee has one of the best four wheel motivated systems compared to the competition.


Whether you want to go off-roading with your family or even for a nice joy ride around the city the 2019 Jeep Cherokee is the one for you!