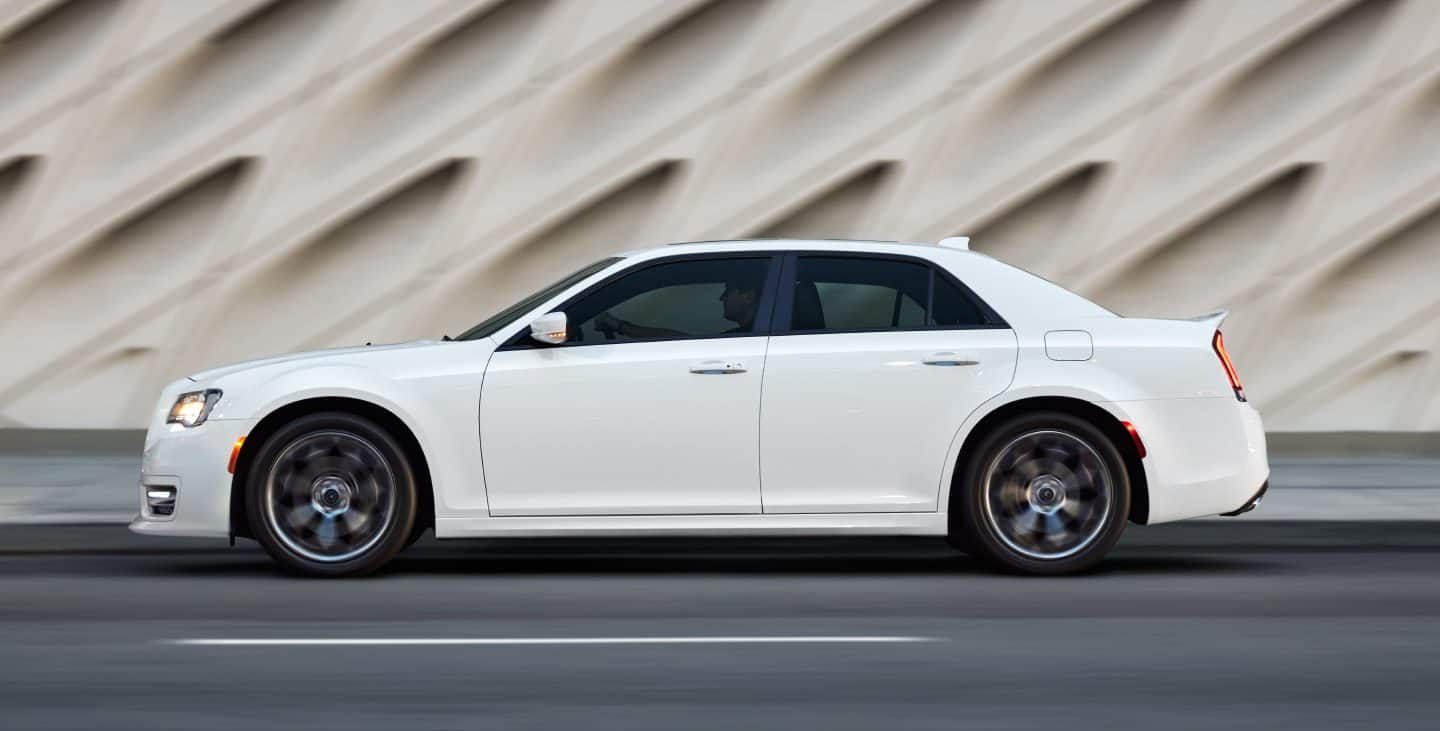 Going for round two, the Chrysler 300 has been named the "Most Wanted" Large Car once again, according to Edmunds. Edmunds is the leading car information and shopping platform that assists millions of guests each month to find their ideal vehicle. The U.S. Edmunds in-house team is full of unbiased car shopping professionals that give industry-leading car reviews and consumer tips.
The Edmund Buyers Most Wanted Awards honor the most popular cars in 17 segments which are based on overall sales figures, time on the dealer lot, and shopper interest data on Edmunds.
"It's clear that the Chrysler 300's variety of options and trademark bold styling continue to serve it well in the category," said Ivan Drury, senior manager of industry analysis, Edmunds.
Along with its iconic and sophisticated exterior design, the 2019 Chrysler 300 delivers world-class performance capabilities, efficiency, and quality all at a reasonable price.
Edmunds reviewed data within the first nine months of 2018 for all ranking new models on the market during that time in order to establish the winners in each of the 17 segments of the 2019 Edmunds' Most Wanted Awards.
With each individual segment, Edmunds figured out the models with the highest levels of two different shopper considerations according to Edmunds site activity⏤the highest sales and the lowest average days-to-turn. Then, Edmunds fairly ranked each of the four data sets to calculate the winner in each segment.
An abundance of advanced technology is made available and convenient for the driver in the Chrysler 300 with features such as the Uconnect 4 system with Apple CarPlay and Android Auto, which collaborates with the standard 8.4-inch touchscreen, the largest in its class.
The TorqueFlite eight-speed automatic transmission earns up to 30 miles per gallon and comes standard on each model. The advanced all-wheel-drive is available on the Touring, Touring L, 300S, and Limited, and is the segment's most progressed all-wheel-drive system which smoothly adjusts at any speed to allow optimal traction and control according to the conditions, driving style, and road surface.
High-performance quality comes from the standard 5.7-liter HEMI V-8 available on the 300C and 300S, which delivers 363 horsepower and is the most powerful V-8 engine in its class.
Additional exterior elements include standard Black Noise finish on 20-inch wheels on the 300S models and are also included within the Sport Appearance Package on Chrysler 300 Touring models.
With such solid stats and features, it's no wonder the Chrysler 300 has been named Most Wanted for the second year in a row.